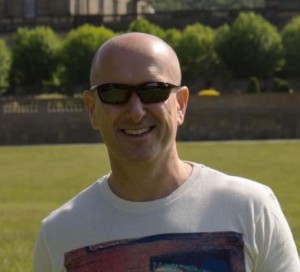 After a brief and inglorious career in sales and marketing, John Harrison started a mail order company with a £500 investment back in 1990 and turned it into the largest and most successful company of its kind in the UK. The Streetwise group of companies is primarily involved in business and financial information publishing, but has branched out into marketing products and services as diverse as health publications, food supplements, electrical goods, self defence products, insurance services, overseas property and residential training courses and workshops.
As a direct consequence of publishing some of the UK's premier property publications, John has also built a substantial portfolio of residential and commercial property, and he is managing director of Spinneyfield Ltd, a company set up to provide premium value accommodation in the private residential sector. In recent years, he has also taken a keen interest in the film business and has been executive producer on a number of movies achieving cinema release and starring the likes of Colin Salmon, Parminder Nagra, Neil Morrisey and Kaya Scodelario.
John is the author of seven books and hundreds of articles, almost all devoted to the subject of business success, marketing and self improvement. His books are acclaimed for both their inspiration and their humour and have been compared to the work of such luminaries as Jeremy Clarkson and Matthew Parris.
Away from business, John is married with two children and has homes in north and south Yorkshire and London. He has a keen interest in expensive and unreliable sports cars, ridiculously over-priced wristwatches and attempting to stave off old age and obesity. This latter interest resulted in the bizarre fact that he secured two British indoor rowing records in 2012 despite claiming to be unfit. More recently he has turned his attention to road cycling, an activity in which he has become the living embodiment of the phrase 'all the gear and no idea'.
You can contact John by email at john@streetwisepublications.co.uk
See these other websites for further information:
www.streetwisepublications.co.uk