Cluttons offer advice on selling your property. 'Listen to your agent about pricing – there have been enough recent transactions for market experts to have a clear understanding of what price is achievable for your property. There is a fine line between what price will generate interest and what won't, it's all about footfall, price your property too high and you will not generate the necessary viewings to sell your property.'
'Look forward to your onward purchase – this is an opportune market for upgrading and your priority should be to focus on your onward purchase, establish what it is going to cost you and then price your current property accordingly. Hopefully, this will mean you can market your property competitively which will speed up the chain.'
'Treat every viewing as a second viewing – in this market you can't afford to be complacent, ensure you have done everything to present your property in the best light possible e.g. replace or clean the carpets, touch up the paint work, re-grout the tiling, jet spray the patio. It's these superficial improvements which can make the difference between selling your property right now and not.'
'Outside space – lockdown has placed even more importance on outside space, so if you have a garden or roof terrace get a gardener/landscaper in and make a real feature of it. A well landscaped garden, which has been cleverly designed to feel like an extension of your home, can add 10 per cent to a property price in London and in some areas more.'
'Get your property on the market ASAP and consider renting – if you are thinking of selling then you should do so rather than later since Cluttons predict that going into 2021 there is going to be more supply and sadly, from some, an increased urgency to sell, which is going to have a detrimental effect on capital values. If you are fortunate enough to secure a buyer at a price you are happy with, but have not found somewhere to buy yourself, then consider renting to keep the chain in place.'
'Have all paperwork ready – instruct a good conveyancing solicitor, it's often worth taking a referral from your agent. Ask the solicitor to prepare the contract and if there is a managing agent make sure they have the Seller's Leasehold Information Pack ready, so everything is in place when you find a buyer.' Food for thought.
Quote Of The Day
"Every single person I know who is successful at what they do is sucessful because they love doing it."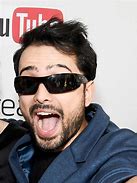 Joe Penna
The Transparent Fridge
I'm always getting an ear bashing for staring into the fridge several times an evening, looking for something unhealthy to eat. Maybe I'd get less flak if I had the fridge recently created by S home. It has a transparent door so you don't need to open it, and let the cold out, to see what's inside. Makes you wonder why nobody thought of it before.
I'm sure you don't want to go into fridge manufacture, but it raises an interesting question – what other products would benefit from some transparency treatment? I own watches with display backs and I've had cars with transparent engine covers. So what else would people like to see working, or alternatively, what else would they like to be able to see the contents of without opening a lid, cover or door? Is there anything in the market or markets you know about?
Today's National Day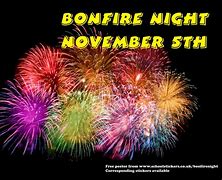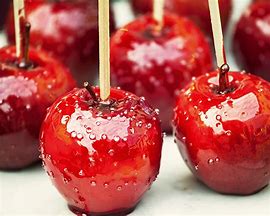 CELEBRATING BONFIRE NIGHT!
PUBLISHERS NOTICE