What's the first thing you need for a wedding… a bride and groom, right? Not if you're Japanese company Cerca Travel who have started organising solo weddings for women who want the experience but not the commitment.

The companies Solo Wedding is a two-day excursion where clients spend the night in a hotel as they go in for dress fittings, bouquet design, hair and make-up and even a full photo shoot.  Each of these services is handled by a professional in the industry and done with the same level of quality and attention to detail as a real wedding ceremony.

When she's ready, the 'bride' is taken to a beautiful location for a commemorative photo shoot.  There's even the option to have a decorative man between the ages of 20 and 70 to pose alongside you.
I don't know what to make of this and have no idea whether British women might buy into this kind of service – but stranger things have worked!
Genetic Dating…
We've covered myriad dating concepts over the past couple of years and I suppose it was only a matter of time before someone turned to science.
Singled out is a San Diego-based company that has devised an algorithm that matches single people based partly on DNA compatibility and partly on the results from a psychological questionnaire.  The company claim they can determine chemistry between two people based on their genes.  Singled out works with Instant Chemistry, a Toronto-based lab services company that administers the DNA testing and determines the basic genetic profiles of members.

Subscriptions cost $149 for three months and £199 for six months, but the company have wider plans. They are investigating the possibility of companies using genetic profiling for everything from putting together work teams to creating the office seating chart.

I've no idea how successful this is likely to be for the end user, but it's an angle. And in a crowded market that's what you need.  There's certainly a lot of interest in DNA and genetic profiling so any service that uses them should certainly get attention.

Who will be the first to bring it to the UK?
Today's National Day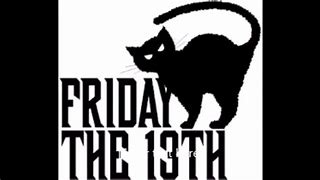 NATIONAL BLACK CAT DAY!
PUBLISHERS NOTICE