In pre-internet days life was a lot simpler – or so it seemed. You asked the price of something and that was the price you'd pay. Once a year, companies would have a price hike, and then in January, they'd have a sale. What went up only came down in annual sale, and what came down in the sale – stayed down.
The travel and hotels companies were the first to lead the way with more flexible pricing. Through complex computer algorithms, they are able to constantly adjust their prices up and down in response to seasonality, timing and fluctuating demand. Now companies in other fields are following suit. For example, according to consumer price research firm Decide.Inc, a GE microwave ovens price was changed nine times in just one day by it's seller last month in response to market forces. Prices ranged from $744 to $871.
Now we don't all have access to the technology that makes this kind of thing automatic (I know that I don't) but it certainly gives food for thought. How could you introduce a little mutually beneficial price flexibility into your business?
Quote Of The Day
"The best revenge is massive success."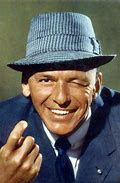 Frank Sinatra
Alternative Quote Of The Day
"The second day of a diet is always easierthan the first. By the second day you're off it."
Buddy Hackett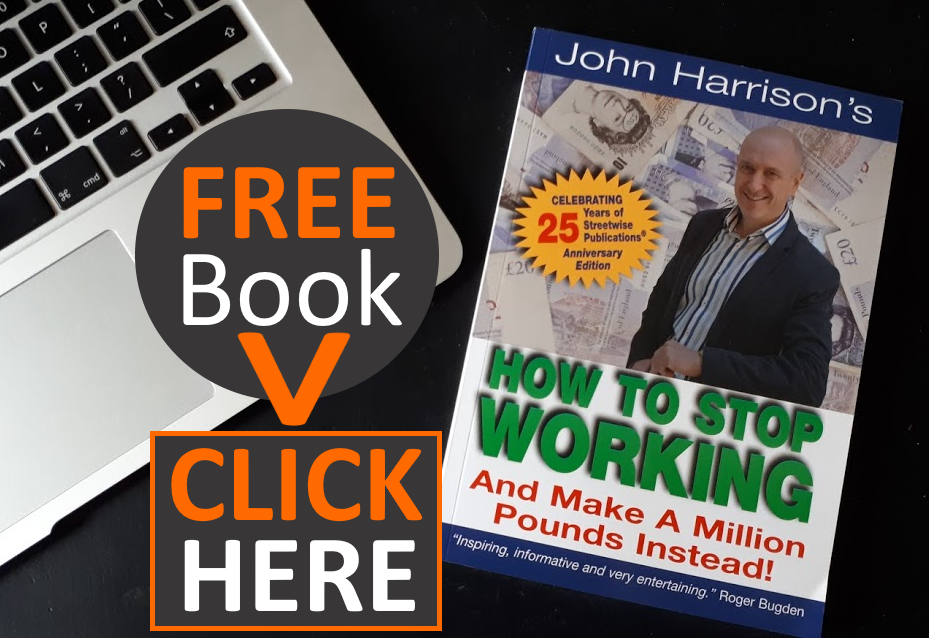 Old Guys(and Gal's) Rule!
Judging by the correspondence I receive, the age spread of our customers is definitely skewed towards the middle and upper end. This has always surprised me because it's supposed to be the young who are entrepreneurial and ambitious. But a piece of research I just read suggests I shouldn't be surprised at all.
According to a survey by the Kauffman Foundation, Americans aged 55 to 64 start new business ventures at a higher rate than any other age group, including twenty-somethings. Twenty three percent of new entrepreneurs are now aged 55 to 64. That's up from 14% fifteen years ago.
I still hear from people in their forties and fifties who feel like they've missed the boat. The truth is that it's never too late, and an increasing number of people are discovering that.
Today's National Day
NATIONAL KIDS TAKE OVER THE KITCHEN DAY!
PUBLISHERS NOTICE
"How To Beat This Crisis!"
Dear Streetwise Customer,

By any measure, the last few months have been traumatic.

I'm not going to dwell on the details – you're already being bombarded with the negative news from all angles and it feels like there's no escape.

You know what's happening…but maybe you don't know what to do about it.

The scale and duration of the health risk remains uncertain, but the economic impact is likely to be felt much more widely and be much longer lasting. Anyone running a pub, restaurant, café, bar or any other kind of hospitality or events business faces an uncertain future – as does anyone whose business relies on face to face interaction with their fellow humans. In fact this is likely to have a knock-on impact on businesses we haven't even thought about yet.

And yet those people – just like everyone else – needs to continue making money.

They need to keep a roof over their head, food on the table and be in position to go again when all this ends and we get back to normal.

What if there was a way to make as much money as you need (and a great deal more) without leaving home – one which can not only survive the crisis we're currently experiencing, but actually thrives from it?

If you were to design a money making strategy from scratch to take
advantage of the circumstances we're currently experiencing, this is exactly what you'd come up with – a business where…
How do I know this is perfect for now? 

Because the guy who developed it is something of a recluse.

He started self-isolating years ago before it became a thing, and has run this business from the top of a French mountain, from a remote Swedish farm and from the wilds of northern Scotland.

If you're looking for an insurance  policy  that  will  enable  you  to  make money without leaving home to steer you through this crisis and beyond, I can genuinely think of nothing which fits the bill more closely.

Take a look now and respond today.  In every crisis, there are opportunities.

Even if you've looked at doing something like this before and decided against, think again. Now is the time.

Click HERE for more information

Kind Regards,


John Harrison
P.S Uncertain and volatile times are precisely when this works best.
What other opportunity can you say that about?