It doesn't seem so long ago that when a personal relationship broke up – and assuming it had not resulted in marriage or children – you each went your separate ways and never need darken each others horizon again. The internet, and social networking in particular, has changed that, with each failed relationship leaving an online trail for all the world to see for ever. 
That's the problem which precipitated the launch of Block Your Ex, a tool designed to erase broken relationships from your online existence. More than 7,800 exes are currently being blocked thanks to the tool.
Why do I mention this? Because I think this is just the tip of a growing iceberg – part of a field that's set to become very lucrative over the next few years. An increasing number of people have information about themselves or their activities online which they'd like to see removed.
Anyone with the wherewithal to 'clean up' an individuals (or companies) online persona, will find a ready market.
Not a field which anyone can enter, but I'm convinced that multi-millionaires will be created from this in the not too distant future.
Motivational Quote Of The Day
"No matter what happens, or how bad it seems today, life does go on, and it will be better tomorrow."

Maya Angelou
Alternative Quote Of The Day
"I'm really worried about my girlfriend's morals…she has NEXT written on her knickers."

Frank Carson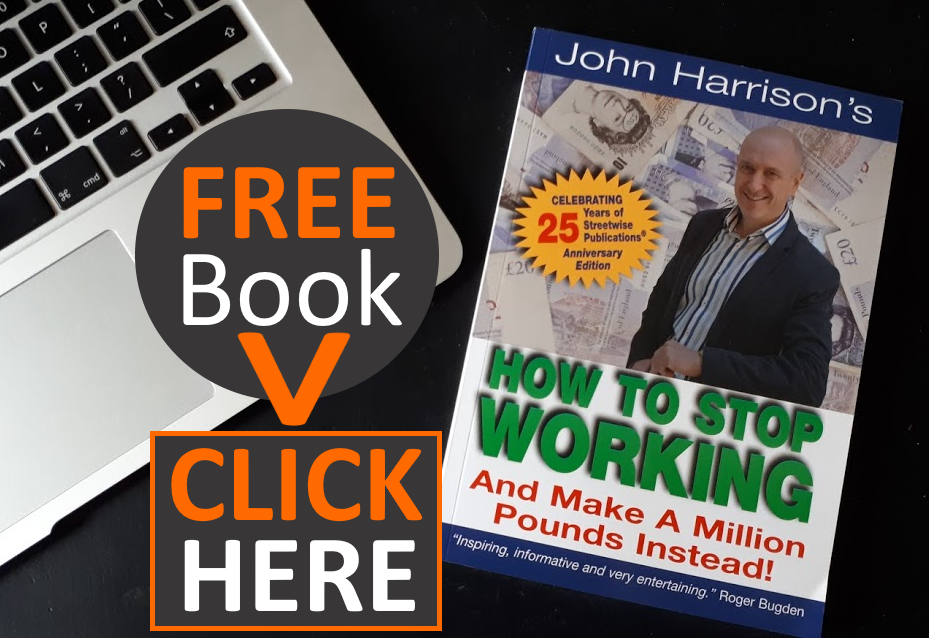 Don't Look For Business Opportunities
It sounds counter-intuitive, but looking for business opportunities is rarely a good way to find …a business opportunity! So what should you do instead?
Well the very best way to find a viable business opportunity is to look for problems that require a solution. And the easiest way to do that? Look at problems that you have which don't have a solution at the moment. When you approach it that way, you can be sure that the problem is genuine.
The big mistake a lot of people make is coming up with a perfect solution to a problem which doesn't really exist. That's what tends to happen when you look for opportunity which doesn't have an unsolved problem at its core.
Today's National Day
NATIONAL FOOD DAY !
PUBLISHERS NOTICE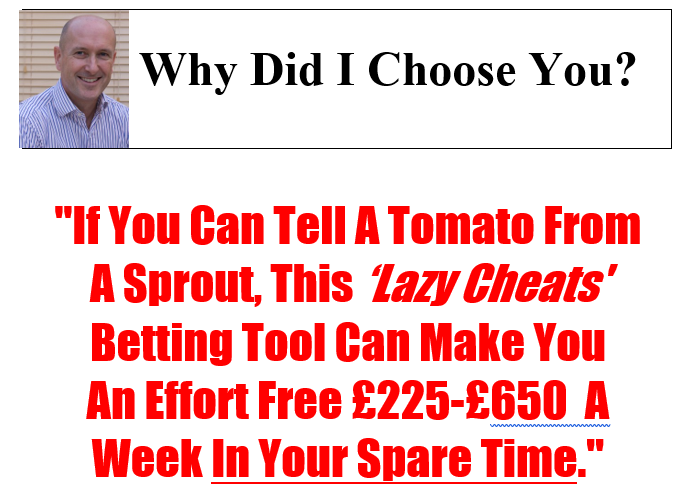 Hello,
You have been hand-picked to receive this letter for a special reason. You'll find out exactly why you were chosen when you take a look at the on line link below.
Here's what it's all about……
A few months ago, we sent a guy called Graham Carter, what he called a 'crummy disc' (the cheek of it!) in a plain brown envelope. On the disc were the words 'Project X', hand-written in red felt tip.
Why did we send it to him?
Because he was broke and we wanted him to try something out. We needed someone who was down on his luck…someone with none of the advantages which a lot of people set out with on a new project. Someone whose position was pretty hopeless really. Here's what we figured…
If Graham could make this work, anyone could.

For the full story visit:

Very Best Wishes,


John Harrison
PS. This could turn the way you live (and make a living) on its head. If you're looking for more freedom, more money and to have your computer doing all the hard work for you while you get on with your day, you really should get on this right away.
PPS I'm only looking for five people to come in on this today. There will be other opportunities later, but just five today. We're not going to rush this. It's special.
Visit:
This comes with a full 90 day test drive money back guarantee. Take a look today.