A key theme in just about every self-help or self-improvement book is goal setting, and it's easy to understand why. If you don't know where you want to go, how can you expect to find your way, or indeed, know when you've arrived? But it's a more complex process than you might think, and an over-emphasis on the achievement of goals is something of a red herring that can lead you along the wrong psychological track.
Your life is made up of a series of journeys. Sometimes you embark on them one after the other, and at other times they're concurrent. Each journey usually has a goal or target attached. It could be the attainment of a qualification, a promotion, a new job, buying a house or other asset, perfecting a skill or ability, building a saleable business, achieving recognition in your field, progressing a relationship to the next level, achieving financial security, or something else. It's perfectly natural to become focused on the destination but a big mistake to neglect the journey.
The nature of worthwhile goals is that they are rarely achieved quickly. The journey to each is what life is all about, but many people miss out on much of what it has to offer – because their focus is on where they want to go. The irony is that reaching the destination is almost inevitably an anti-climax. There is invariably an: "Is that it?"moment when you realise you've reached your goal and it doesn't feel how you expected it to.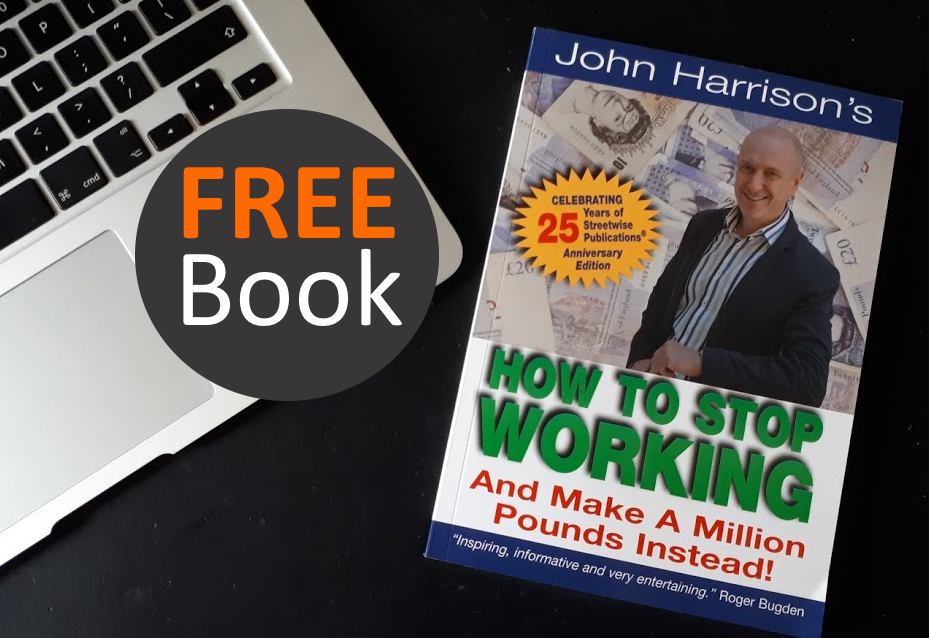 Few achievements can match the expectation and anticipation, and this feeling of slight deflation is then replaced with a realisation that this isn't the end of the journey at all; it's a brief stop-off before embarking on the next leg. Once you've arrived at one destination, it's vital that you immediately embark on another journey. There's no ultimate destination– not in this life at least. The journey is the thing.
All of this may sound negative, but it isn't. It's merely to alert you to the fact that the journey is what really matters. Destinations are merely brief stops on a longer route and it's only by going on the journey and experiencing the highs, lows, successes and failures along the way, that you can really appreciate the destination. So take the time to enjoy and appreciate the journeys you embark upon.
By all means, garner all your efforts to reach your destination quickly and smoothly, but not at the expense of looking out of the window every now and again and stopping off to enjoy all the fascinating stuff along the route. When you look back on any achievement or goal you have reached it will be the journey you'll remember, not the ultimate destination. If you start out with the right attitude, it's within your power to make those memories great ones.
Kind Regards

John Harrison
PUBLISHERS NOTICE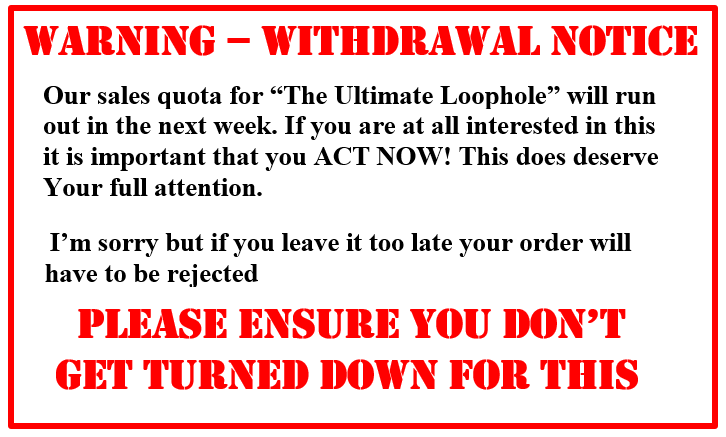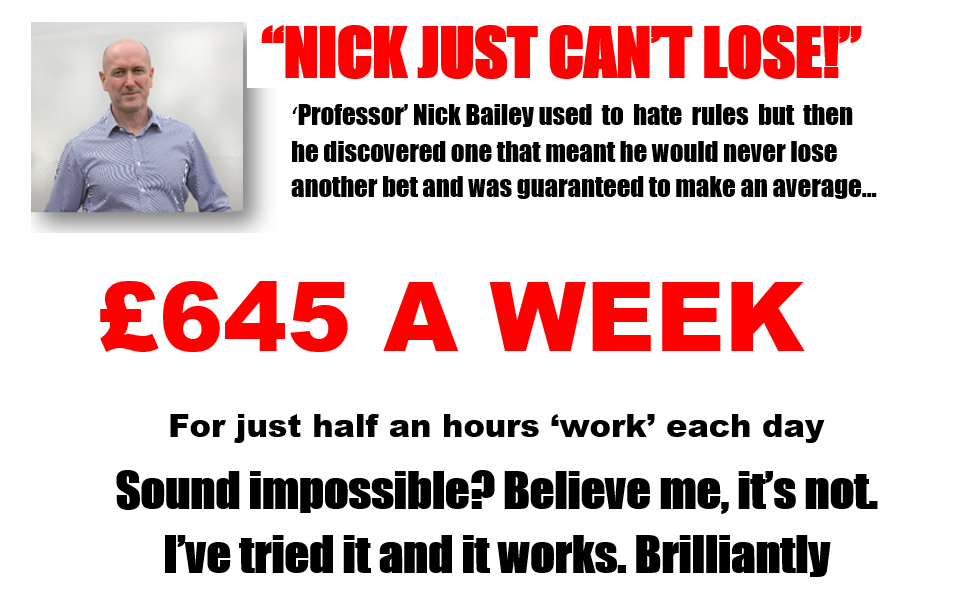 Dear Streetwise Customer,

Imagine if your betting profits were a nailed on 100% certainty…that you wereguaranteed to never lose a bet…and that there was a totally fool proof system youcould deploy that would only ever win or break even at worst. Well thanks to arule which every bookmaker in the UK is forced to follow, you dont have to imagine it.
Becouase It's The Loophole To End All Loopholes!
And for reasons I'll explain fully, it's a loophole that's open to anyone and everyone with an internet connection…and it will be open forever.
Here's your chance to find out about this secret loophole for yourself, because Nick
has come up with a unique offer that will put almost £300 in your pocket…even if you
prove him wrong!
For full details Visit:
Take a look now. You're going to love this one!
Very Best Wishes,

John Harrison
Streetwise Publications