Do you know what people are interested in more than anything else? Themselves! This simple fact goes a long way to explain the popularity of what might be called 'life capture' products. They're products that enable the individual to record or document some aspect of their life, whether that be via the written word, audio, video or something else.

The latest product we've spotted is the Looxcie – a Bluetooth style video camera, which fits over the ear and points where the wearer is looking and therefore records everything he or she sees.
If something interesting happens, they simply press a button to save it, so that it can be later uploaded to Mac or PC – and even emailed to a pre – set list of contacts. Otherwise, the Looxcie records in a continuous loop, purging the earlier footage.

I mention this for three reasons:

1. There seems no end to the life capture phenomenon at the moment. Is there some aspect of your product or offering that would enable you to cash in on it?

2. If the device took off, just imagine the amount of footage that would become available, and the potential creative opportunities that would bring. Could you make the first Looxcie film?

3. You might just want one, and if you do (and have a lot of female friends with a penchant for low cut tops or short skirts) I'll be happy to check out the quality of your footage for free.
Motivational Quote Of The Day
"Efforts and courage are not enough without purpose and direction."

John F. Kennedy
Alternative Quote Of The Day
"I heard a rumour that Cadbury is bringing out an oriental chocolate bar…Could be a Chinese Wispa."

Rob Auton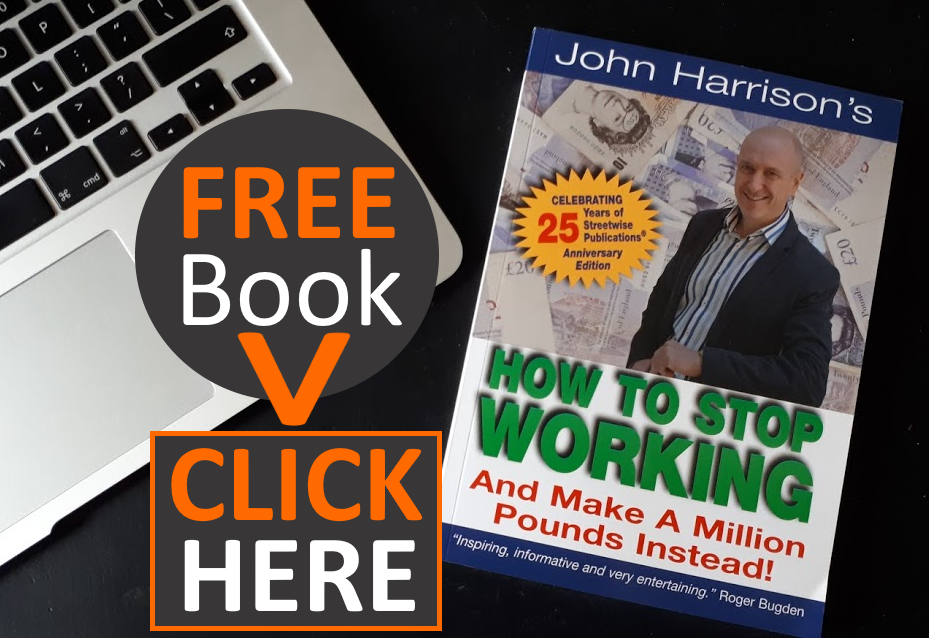 Make It An Event
According to Forbes magazine, there's an easy way to find out about your customers – hold an event. Events can be used to sell and build rapport, and if they're well attended they can help to build social proof and popularity.
The article goes on to say that energy levels and mood are often high at an event as well, because attendees are excited to get away from the daily grind. This makes them more receptive to offers of new products and services.

So, could you invite your customers to an event pertaining to your business? What reason or 'excuse' could you have? This will mean different things to different people, but there's no doubt that many businesses could benefit from holding an event of some kind.
Today's National Day
NATIONAL WIFE APPRECIATION DAY !
PUBLISHERS NOTICE
Dear Streetwise Customer,
Imagine sitting down this afternoon and tapping out a simple letter. It takes you perhaps a couple of hours to get it right…
And Then Over The Next Few Years It Brings In Over £5 Million.
Pure fantasy?
Not at all. I've done it. I'll even show you the letter. And I've written lots of others just like it, although they weren't all quite as successful as that one.
But Even So, Many Of Them Landed Thousands Of Pounds In My Bank Account Within Days, and Hundreds of Thousands Within Weeks.
Like to learn how to do the same?
Well there has really Never Been A Better Time for three reasons…
1. These letters bring in serious money when times are tough – and they don't come much tougher than they are right now.
 2. These letters are even more powerful when the world is relying on the internet for its requirements, just like it is right now.
 3. You probably have some free time available to learn how to do this at the moment.
Allow me to show you, for more details CLICK HERE
This is an exciting and realistic alternative to the gloom which is all around us today – an escape route. It's an alternative that can quickly see you banking more than enough money to see yourself and your family right through this current crisis and then into uncharted financial success when all this is over.
This comes with a 100% cast iron 90 day money back guarantee.
There is absolutely no risk to you to take a look.
Very Best Wishes,
John Harrison
Streetwise Publications