There seem to be two types of people – those whose lives are organised and orderly, and those whose lives are in permanent state of disarray. If you are part of the first group, there may be a business to be built by helping those in the second.
Professional organising is the perfect business for people with a flair for neatness and developing systems. Not all disorganisation is the same of course, so it's probably a good idea to choose an area of specialisation, such as cleaning out garages, helping people plan for moving or downsizing, or assisting professional men and woman with their busy lives.
Professional organiser Debbie Lillard has written a book on the subject – Absolutely Organised, and wanted to work part time after years as a stay-at-home mother. She launched her business by contacting old friends who were stressed by the disorganisation in their lives and created business cards and flyers and distributed them in shops in affluent neighbourhoods.
That's where the first customers came from, and word of mouth took over from there.
Motivational Quote Of The Day
"I think you should take your job seriously, but not yourself – that is the best combination"

Judi DenchVV
Alternative Quote Of The Day
"A computer once beat me at chess, but it was no match for me at kickboxing."

Emo Philips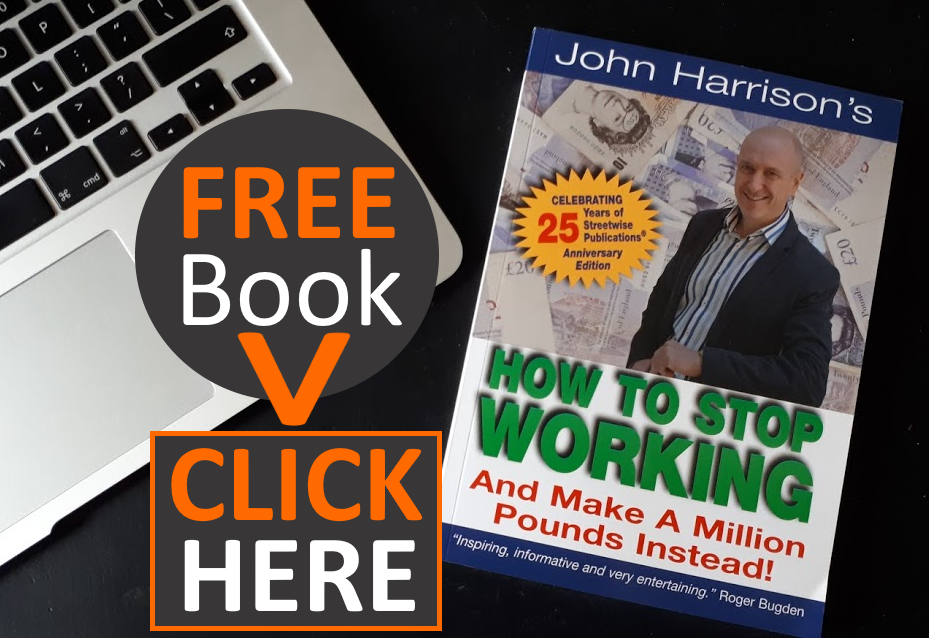 Hardly Chicken Feed
 Just had an interesting conversation with our printer who has a friend who's a chicken farmer. He supplies the big supermarkets, and I've often wondered how the farmers make any money given that you can often buy a chicken in Tesco and their competitors for just a few pounds.
Well it turns out margins on chickens are indeed tight, and the farmer makes most of his money from a surprising source – chicken manure. Apparently, chicken poo is a rich source of nitrogen and he's able to sell both the solid manure and (sorry to be so graphic here) the liquid remnants that are left when the sheds are hosed down.
I've asked this question before, but it's worth thinking about again. Is there some waste product associated with your business which could be sold at a profit? Most people would see chicken poo as something which needs to be disposed of, and there may be a waste product in your business which isn't getting the attention it deserves.
Don't think too literally here. For example, in our own business a 'waste product' might be enquiries who don't ever buy from use. But perhaps they could be valuable to someone else. Think about what you have.
Today's National Day
NATIONAL BEER LOVER'S DAY !
PUBLISHERS NOTICE
Dear Streetwise Customer,
Imagine sitting down this afternoon and tapping out a simple letter. It takes you perhaps a couple of hours to get it right…
And Then Over The Next Few Years It Brings In Over £5 Million.
Pure fantasy?
Not at all. I've done it. I'll even show you the letter. And I've written lots of others just like it, although they weren't all quite as successful as that one.
But Even So, Many Of Them Landed Thousands Of Pounds In My Bank Account Within Days, and Hundreds of Thousands Within Weeks.
Like to learn how to do the same?
Well there has really Never Been A Better Time for three reasons…
1. These letters bring in serious money when times are tough – and they
don't come much tougher than they are right now.
2. These letters are even more powerful when the world is relying on the
internet for its requirements, just like it is right now.
3. You probably have some free time available to learn how to do this at the moment.
   Allow me to show you, for more details CLICK HERE
This is an exciting and realistic alternative to the gloom which is all around us today – an escape route. It's an alternative that can quickly see you banking more than enough money to see yourself and your family right through this current crisis and then into uncharted financial success when all this is over.
This comes with a 100% cast iron 90 day money back guarantee.
There is absolutely no risk to you to take a look.
Very Best Wishes,
John Harrison
Streetwise Publications