Of all the reasons I hear for people not following through with a business idea, a lack of funds comes right at the top of the list. There are always options though. Here are a few to consider:

Get a business partner with funds to invest. There are plenty of people out there with money but no ideas for investing it.
Investigate government initiatives. The government offer numerous financial incentives to entrepreneurs. There could very easily be something in your area, sector or situation.


Try Crowdfunding. Very easy to try out online and there have been some major success stories. Yours could be next.


Charge Up front. Insist on your customers paying in advance for your product or service. Not always possible, but it will depend on the market.


Keep your job. Working part time on your idea while retaining your job is tough, but it can provide funds for that difficult start up period.


Strike a deal with suppliers. If you can get your suppliers to give credit, it will help get over the initial cash-flow problem. They will only do this if they expect you to become a significant customer though.


Get a loan. Family is probably the best place to start with this.
It's Been A Good Month For…
Tim Cook – The Apple boss has upped his net worth to $1bn. Although Cook did not found Apple, since 2011 he has helped grow the tech company to a market capitalisation of over $2trn.
MacKenzie Scott – Philanthropist, author, and ex-wife of Amazon boss Jeff Bezos, MacKenzie Scott became the wealthiest woman in the world last month. Her net worth rose to $68bn after she received a quarter of Bezos's Amazon shares as part of their divorce settlement in 2019. Back then, they were worth a mere $35bn.
Diamonds Lovers – Petra Diamonds has unearthed five big high-quality blue diamonds from a South African mine that yielded two Crown Jewel sparklers a century ago. Finds of such top-notch blue diamonds are too rare for even statisticians to value.

IT'S BEEN A BAD MONTH FOR …
Art Forgers – Spanish police seized four fake Modigliani paintings that an auction house was trying to sell for £8m. The fakes disappeared 52 years ago, but resurfaced recently and were passed off as originals. Modigliani is deemed by experts to be among the most forged artists.
Wetherspoons – Brexit-loving pub brand Wetherspoons is ruing the government's rules, with the Rule of Six and orders to close at ten pm hammering the cut prize boozer. Even before the new measures came into effect, sales were down a hefty 22.5 per cent on last year. Wetherspoons is likely to continue to underperform until the pandemic truly ends.
Novak Djokovic – The tennis player's meltdown at the US Open — where he was disqualified and handed two fines after thwacking a ball at a line judge — cost him $17,500, plus technically a loss of $250,000 if he had won the game and advanced. Djokovic won't be rueing his temper too much though, his career earnings top $143m, and he was the highest-paid athlete on Forbes 2020 rich list.
Yusaku Maezawa – The Japanese billionaire lost £32m attempting to day trade stocks. He later admitted that he hadn't sufficiently familiarised himself with day trading.


Today's National Day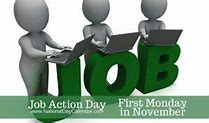 NATIONAL JOB ACTION DAY!
PUBLISHERS NOTICE