Bulletin reader Bob Gregory received this envelope from a restaurant he'd visited before. Rather than a straightforward discount voucher, this is a bit different. It demonstrates the power of one of the most important influencers on human behaviour – curiosity.

As you can see, the envelope offers money off  a meal at the restaurant, but here's the  difference, you only find out how much of a discount after eating the meal and opening the envelope on receipt of the bill. It could be 25% or it could be 50%. It's a surprise and you're not allowed to find out beforehand.
Will it work? Well it certainly worked on Bob because he booked a meal, and I can see why. It's something different to the ubiquitous discount voucher, and there's an element of intrigue and excitement. Bob won't know how much he's saved until afterwards.
Now he may suspect, as would many others, that the discount will be 25%, but he doesn't know for sure. Maybe it will be more. There's only one way to find out.
Is this something you could use in your business? It seems to me there are many different ways this idea could be used. I'll certainly be thinking about it.
Motivational Quote Of The Day
"You will never find time for anything. If you want time you must make it."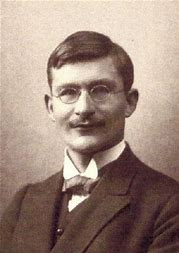 Charles Buxton
Alternative Quote Of The Day
"Everywhere is within walking distance if you have the time."
Steven Wright
You're Never The Wrong Age
I never like to miss the chance to nail the "I'm too young/old excuse, and Nathan Clark has given me another chance. Eleven year old Nathan was doing his maths homework and needed to find a ruler. He looked down at his pencil and that's when the inspiration hit – why not combine a ruler with a pencil?
He went out and found a manufacturer, but their minimum order was 1,000 pencils. Not having the funds to proceed, Nathan made a video appeal and approached a fund raising company called Kickstart to raise the $350 he needed. Three days later over $2,500 had been pledged.
Will this make Nathan a millionaire? Probably not, but with the ambition and drive that he clearly has, Nathan will have a big success on his hands at some stage in the future.
Now consider this, if he can do all this at eleven, do you have any reason for not taking action with your own pals?
Today's National Day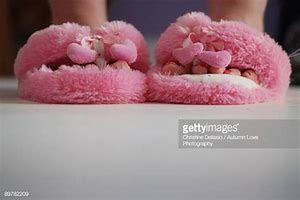 NATIONAL FLUFFY SLIPPERS DAY!
PUBLISHERS NOTICE
Forty-year Betting Veteran Makes Shocking Confession…
"I Still Don't Have A Clue
Which Horse Will Win!"
But By Analysing The Result Of Over
100,000Races, I've Discovered A Back Door
Route To a £20,000+ Guaranteed Year
Round Profit From Carefully Selected UK
Races…
Anyone Can Copy Me, It Takes Just
Ten Minutes A Day. And You Get To
Choose How Much You'll Win…£10…
£20…Or Even £50 A Race!
For the full story visit;