Soul Reaper was featured in our Streetwise Bulletin back in August. I've recorded a short video here and there's a further update at the end of the piece.
https://www.youtube.com/watch?v=HAgaBbG-BIY&t=1
This week I'm telling you about some of the things I invest in personally, and how you can get involved.
Regular readers will know that I invest regularly in films. I've just been watching Fistful Of Lead, created for us by Director Marc Price and Producer Michelle Parkyn. What they've come up with on a shoestring budget of only £40,000 is amazing. It's got 'cult classic' written all over it; one that could really fly.
Although it's a Western movie made in the UK, no-one from Alabama to Wyoming will assume it wasn't all filmed in the Wild West (as opposed to Shropshire, Wales and Kent). The movie will be on shelves in stores throughout the UK, the US and the world by Christmas.
Marc & Michelle have achieved such wonders, and we're really pleased  they've come on board with our next low-budget proposition, which is pre-commissioned by Sony. It's called Soul Reaper.  I read the script a couple of days ago and it's superb. We think it will  do even better with this one than with A Fistful Of Lead.
Soul Reaper – Now Open For Investment
(but it won't last long)
As you may know, we're funding a rolling series of four  low-budget movies a year for Sony Entertainment, which are pre-guaranteed global distribution.  We then produced the stand-alone A Fistful Of Lead, also for Sony, and at their request, which was quickly financed by a group of canny investors.
Soul Reaper, is next in line, and I'm tempted to fully-fund that one as well. But before I do, I want to give our customers the chance to benefit. In any event, I'll be taking some stake, so you'll be investing along with me.
These IMP's do very well – up to 1,000% tax-free profits. The budgets are very low (a whole full-length feature film for between £35k-£50k), the tax breaks mitigate the risk to near zero and the pre-guaranteed Sony distribution generates healthy profits. The most recent product in the four-per-year series, Jurassic Predator, reached No 1 in the UK DTV charts and No 22 in the UK DVD charts, only four places below the $120m block buster Jurassic World. And it sold 10,000 copies in the US straight out-of-the-box.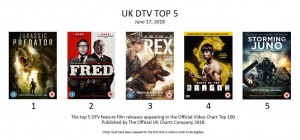 Soul Reaper will go into production from next week. It will be the usual quick turnaround and be finished by year's end, or thereabouts. As mentioned, it is being directed and produced by the same accomplished writer/director/producer team as crafted A Fistful Of Lead, Marc Price and Michelle Parkyn, and here's a taster as of what it's all about:
When Charlie invites nine of his friends to join him for a weekend of fun to celebrate his birthday, none of them are prepared for what awaits. As they arrive at a creepycabin in the woods, it isn't long before strange and horrific events start occurring – events that open dark and demonic worlds that should never be unleashed.
Investment highlights include:
EIS benefits (30% cashback from HMRC, 0% CGT on profits)
The UK Creative Industries Tax Credit (20% of budget, straight back from HMRC) ring-fenced for shareholders
Administered by award-winning accountants, Graham & Associates (70x movies and counting
Pre-Guaranteed global distribution
Tried and tested production team, who deliver precisely on budget and on time
Quick delivery (will be finished by Christmas)
Fringe Benefits (being an Extra, exclusive screenings)
All those who missed out on the previous IMP's (which remain fully-funded) can take a stake in this project.
It's very simple to become involved: just send me an email at john@streetwisepublications.co.uk to request an application form.
There are several reasons why most films don't make money:
1. The budget is too high.
2. The subject matter isn't right.
3. The script is poor.
4. The film doesn't get the required distribution and exposure.
We think we've got all that covered with Soul Reaper. The budget is right, the genre is a proven seller and the writer, director and producer have proved that they can deliver the goods. The icing on the cake is that Sony have actually asked for this and we have guaranteed distribution through every Walmart in America and UK outlets such as HMV, Morrisons, Asda and Tesco.
This is as close to a sure fire thing as you'll find in the movie business and you can invest as little as £500. We have to operate on a first come first served basis, so please don't delay if you want to get in on this.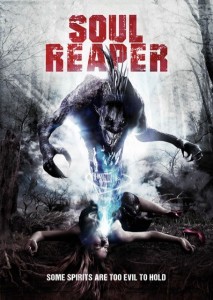 It's very simple to become involved: just send me an email at john@streetwisepublications.co.uk to request an application form.
Update – November 2018
Following the piece back in August, the investment opportunity was snapped up very quickly. However, one of our investors has suffered a mild setback (from which we wish him a speedy recovery) and as a result, an opportunity to invest £3,000 has unexpectedly become available.
The film has now been shot and is in post-production with a view to being completed by year end. If you're interested in picking up some or all of this last piece of investment, drop me an email –
John@streetwisepublications.co.uk
Don't delay if you're interested. It's very much first come first served on this one.