An anonymous gold prospector has found the UK's largest ever gold nugget. The 121.3g (4.2oz) lump, which is in two pieces that fit together like a jigsaw, was discovered at the bottom of a Scottish river using the technique of "sniping" – lying face down in the water wearing a diving mask, snorkel and dry suit. The previous record holder is the 85.7g Douglas Nugget, discovered in 2016 using the same technique.
Storm Atiyah helped UK wind farms generate almost 45% of Britain's electricity on a Sunday last month. Customers on some smart-energy tariffs were even paid to use the excess. Octopus Energy paid 2,000 customers 5.6p for every kilowatt-hour used in certain overnight periods.
IT'S BEEN A BAD MONTH FOR …
Boris Johnson had to shave £400,000 off the asking price of his former marital home when he sold it recently. The four-bedroom, five-storey end-terrace in Islington, which he shared with his second wife, barrister Marina Wheeler, was put on the market in May for £3.75m, but eventually sold for £3.35m. The pair bought it in 2009 for £2.3m and will share the proceeds of the sale.
Thousands of small businesses could be plunged into debt after the collapse of a dubious digital advertising scheme. They signed up to lease screens displaying advertisements, with the revenue from these expected to cover their monthly payments. The advertisements did not appear and the agency went bust, but the contract they signed means the lease payments must still be made for three years.
Motivational Quote Of The Day
"Whatever you want to do, do it now. There are only so many tomorrows.
Michael Landon
Alternative Quote Of The Day
"Age is strictly a case of mind over matter. If you don't mind, it doesn't matter."
Jack Benny
Perfect Porridge
I don't make porridge very often these days, and one of the main reasons is that I rarely get it right. I can't be bothered measuring out the ingredients and so it ends up either the consistency of lumpy milk or lightly set cement.
One solution of course is the pre-measured satchets you can buy now, but they are expensive and it doesn't help with the milk. Porridge-eating entrepreneur Tim Evans has come up with a different solution. He's just launched his first product, the Oats Made Easy Porridge Bowl which takes the hassle out of the process.
The idea is remarkably simple. The bowl has two lines marked in ceramic pen one for the level of oats and the other for the level of milk. Just pop in the ingredients, stick it in the microwave and you have perfect porridge every time.
Today's National Day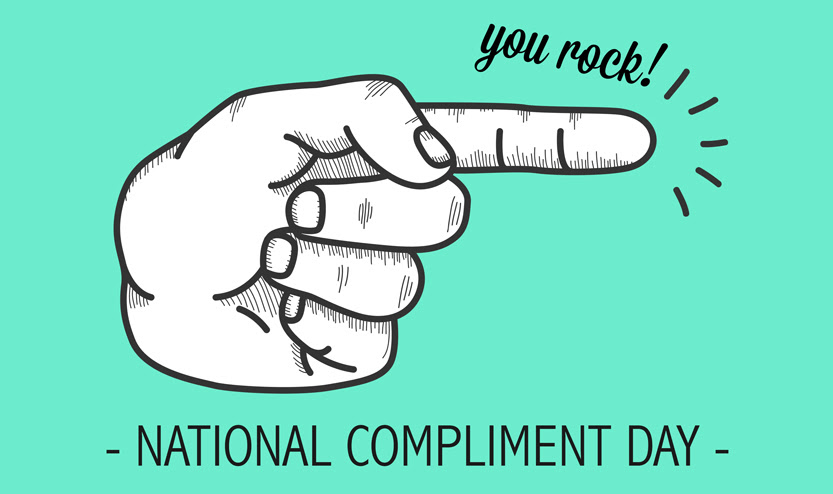 NATIONAL COMPLIMENT DAY!
PUBLISHERS NOTICE
I Have Some Very Good News…
Financial trading can be very complicated, or it really
can be as simple as this:
1. Load up a piece of bespoke software
2. Set up some simple checks and balances
3. Let it loose on the markets
4. React to some
5. Collect your profit!
…And Repeat

You can now get on the inside and start profiting from this straight away. To find out how visit: