Next year Vanguard, the world's second-largest fund manager, is launching Britain's cheapest private pension to date, throwing down the gauntlet to its competitors and fuelling expectations of a price war.
The self – invested personal pension (Sipp) will have an annual administration charge of 0.15%, capped at £375. That is far below the industry average of 0.35%. There will also be no additional costs for exit fees, valuation statements or transfers.
Vanguard says the Sipp will initially only be available to people who are building up their retirement savings, not those that have already started drawing on them. A pension drawdown service is expected to launch in the next year.
Someone putting the full £40,000 annual pension allowance into the Vanguard Sipp would pay £172 a year in charges. The same amount in a Vanguard fund held in the most expensive platform's Sipp would cost up to £400 a year.
Compounded over decades of pension saving, these fees can add up. A 43-year-old investing £40,000 for the next 25 years would save almost £10,000 with Vanguards Target Retirement fund if invested Vanguard's Sipp instead of a higher-cost platform.
Two years ago Vanguard introduced an Isa and investment platform credited with starting price war that has forced rivals to push down their costs. The Sipp, which promises to let savers sign up in just ten minutes, could shake up the market again by forcing another reduction in costs.
There's more good news. Vanguard has some of the lowest fund fees in the industry. A typical Vanguard fund fees in the industry. A typical Vanguard fund comes with an average fee of 0.2%. Hargreaves Lansdown, the biggest investment platform, charges an average fund fee of 0.94%.
Note too that the account-fee cap applies across all the products you hold with Vanguard, whether that's Sipp, Isa or a general account. The drawback to the Vanguard Sipp is the choice of funds. It only offers a limited own-brand selection.
Hargreaves Lansdown charges more – a 0.45% management fee plus fund fees and some dealing charges – but offers a full range of funds, investment trusts and UK and international shares.
Some investors will pay more in order to get access to a far wider choice of investments. But the success of Vanguard's Isa shows that many will opt for a limited selection in return for low and clear charges.
Motivational Quote Of The Day
"You can't wait for inspiration. You have to go after it with a club."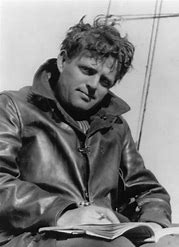 Jack London
Alternative Quote Of The Day
"My neighbour asked if he could use my lawnmower and I told him of course he could, so long as he didn't take it out of my garden."

Eric Morecambe
Manify It!
There's a particular type of shop which I hate, and which my wife seems to gravitate towards for some reason. They smell horrifically florid – hardly surprising since half the stock seems to comprise of dried flowers, pot pouri and scented candles.
I really can't stand anything about the places – but particularly the smell – which is why I was interested to read of a business set up by 13 year old Hart Main from Ohio.
Hart didn't like the smell of the 'girly' candles his sister bought, and decided to create something different. ManCan was born and led to the development of a whole range of 'manly' scents including coffee, campfire, fresh cut grass, bacon and dirt!
What a great idea – and from a 13 year old who started the business by saving his paper round money.
The business he created poses a wider question though – what other primarily single sex products could be modified or adapted so that they appeal to the opposite sex?
Today's National Day
NATIONAL LAUGH AND GET RICH DAY!
PUBLISHERS NOTICE
I Have Some Very Good News…
Financial trading can be very complicated, or it really
can be as simple as this:
1. Load up a piece of bespoke software
2. Set up some simple checks and balances
3. Let it loose on the markets
4. React to some
5. Collect your profit!
…And Repeat

You can now get on the inside and start profiting from this straight away. To find out how visit:
www.streetwisenews.com/wizard