If you want to avoid paying stamp duty on your next property purchase you need to get a move on: there has been a surge in people keen to move. Between 8 July and 8 August, the number of people registering to buy across the country was up by 38 percent on the same period last year, boosted by the stamp duty holiday. Properties are going under offer faster than ever. Currently, one in seven homes are under offer within a week of listing. But things slow down after that. A conveyancing log-jam after lockdown means that even if a sale is agreed quickly, a transaction could take six months to complete, especially if it is in a chain.
People thinking of coming to market need to do so in by early December if they want to have a chance of completing within time to beat the stamp duty deadline. Stamp duty is currently suspended on properties worth up to £500,000, saving buyers as much as £15,000. However, the tax will be reinstated on 31 March 2021. The stamp duty holiday has accelerated the moves of buyers who were looking for larger properties with gardens and space for home offices. But the surge is expected to subside as unemployment rises with the end of the furlough scheme and lenders wind down their forbearance policies this autumn.
With the housing market rising quickly post-lockdown wise buyers may opt not to rush to embrace the stamp-duty holiday. Racing simply to save 1 per cent to 3 per cent on the cost of your next home at a time when house prices are ludicrously high and are up 2 per cent on last month and 3.7 per cent on last year is futile.
Money Statistics
£5.25 was the average discount received by diners from the government Eat Out to Help Out scheme. In the first three weeks of the month-long scheme in August, 64 million discounted meals were served at 84,000 outlets, at a cost to taxpayers of £336m.
$56.14 is how much an American wearing a face mask for a day saves the US in lost GDP by helping obviate the need for more costly lockdown measures. Not bad for something you can buy for about 50 cents.
£7,000 is what it would cost to buy an original 2007 edition of the Star Wars Lego Millennium Falcon, which was available on Amazon this summer. Lego sets — especially Star Wars Lego sets — can become favourites of specialist collectors.
£260,000 is how much a pair of Mahatma Gandhi's sunglasses sold for at auction last month.
£368,000 is what a sheep has been sold for in Scotland. It is a record sale, beating the previous sheep-record of £230,000 set in 2009. Bidding started at £10,000 for the Double Diamond, a six-month old Texel ram.
$1.1bn is the annual estimated value of seabird droppings worldwide. The unassuming lime can be used as fertiliser and to provide nutrients to coral reefs, to boost fish numbers.
Today's National Day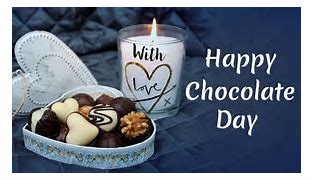 NATIONAL CHOCOLATE DAY!
PUBLISHERS NOTICE